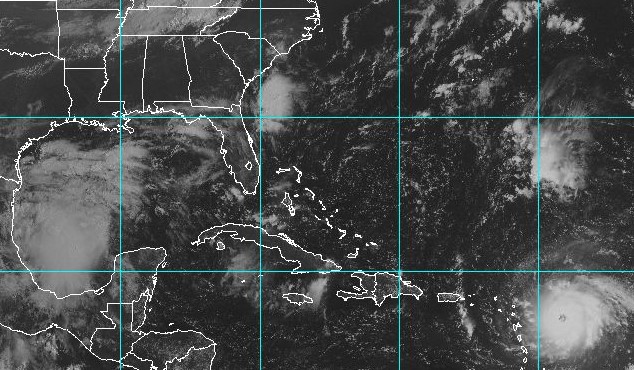 Sept. 5, 2017 – 11 a.m. — Having grown up in Brunswick County, I've been exposed to hurricanes and tropical storms my entire life. The first storm I remember was Hurricane David in 1979, followed by Hurricane Diana in 1984. I was living in Raleigh when Hurricane Fran tore through our state's capital city in 1996, and was of course in Brunswick County during last year's visit from Matthew.
Now, we are monitoring Hurricane Irma, an extremely dangerous Category 5 hurricane with 180 mph sustained winds as of today's 11 a.m. advisory.
It is important to note that Irma's path is still uncertain, and any potential impacts to Brunswick County are still five to seven days out. If you've been tracking the storm, you know that the models have continued to shift south and west, appearing to put Florida in Irma's crosshairs. However, if the models changed once, they can change again. As the path taken by Hurricane Diana (depicted below) demonstrates, tropical systems can be unpredictable. The only hurricane tracks that are 100% accurate are those that have already happened. Additionally, it is entirely within the realm of possibility that the storm could impact Florida and the Carolinas. Finally, the last bit of the forecast cone shows the beginning of a northward turn. How the storm impacts us will be determined in large part by when and where that northward turn happens.
Given these facts, citizens are urged to monitor the storm closely and begin preparations now (click here for information on storm preparedness). As Cardinal Richard Cushing said, "Always plan ahead. It wasn't raining when Noah built the ark."
Below are Irma's position and forecast cone as of the 11 a.m. advisory on Sept. 5, 2017: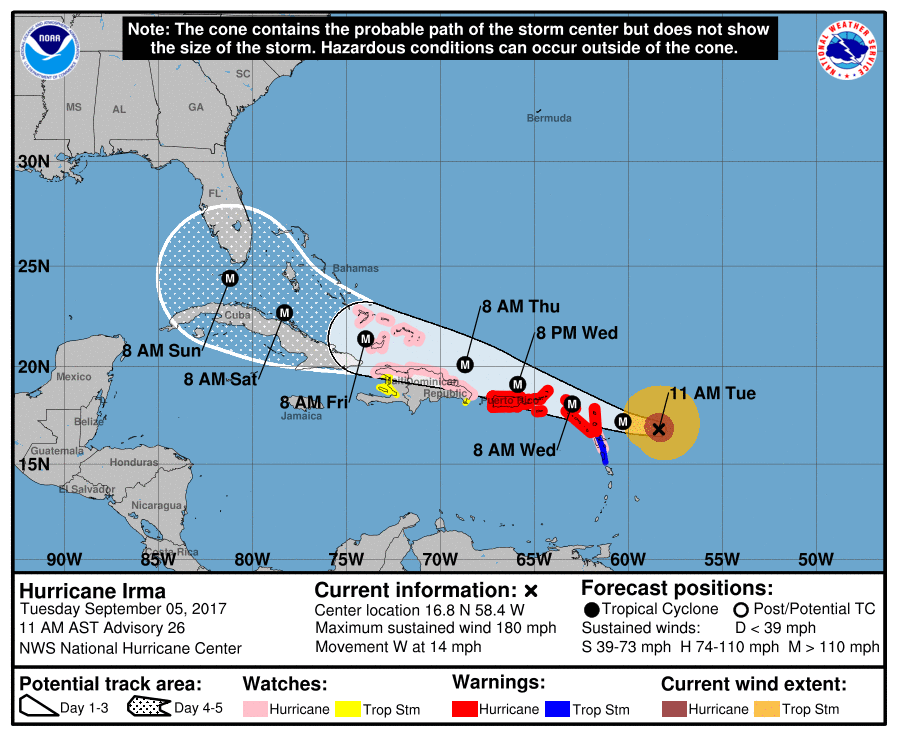 The bottom line: Irma is an extremely dangerous storm, and we do not yet know whether it will impact the Carolinas. Citizens are advised to monitor the storm and plan as though it is coming here. If we do see impacts, you'll be prepared. If we don't, you'll be more prepared for the next one that does come here. Sign up for CodeRED (Brunswick County's emergency alert system) so you can receive important emergency information by phone call, text message, email, or TDD/TTY device. Click here to sign up.
For comparison purposes, below are some paths taken by notable hurricanes to impact our area.
Track taken by Hurricane Donna in 1960 (some forecasters are speculating that Irma could take a similar path):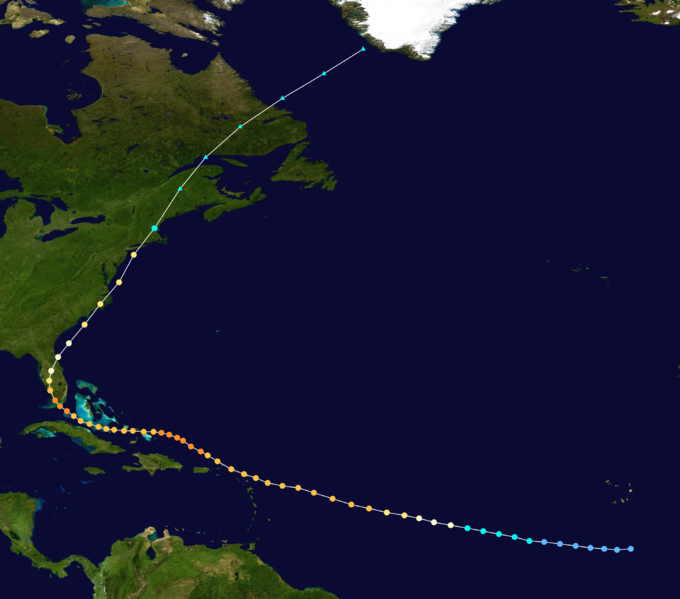 Path taken by the 1935 Labor Day Hurricane, which struck the Florida Gulf Coast as a Category 5 hurricane with 185 mph sustained winds: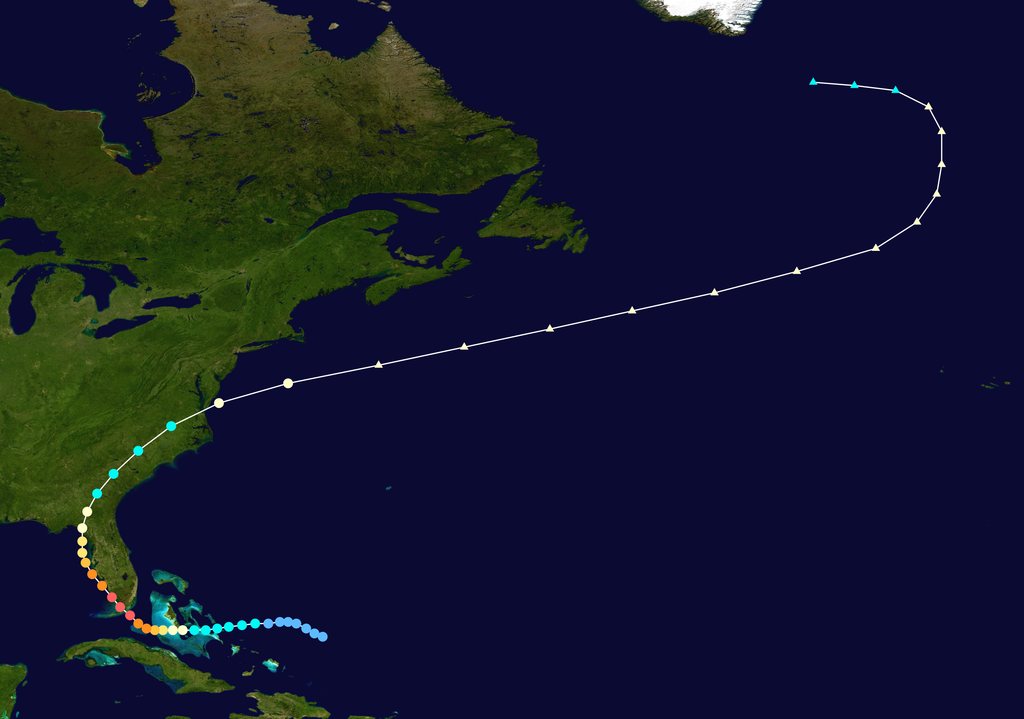 Path taken by Hurricane David, which impacted Hispaniola as a Category 5 hurricane: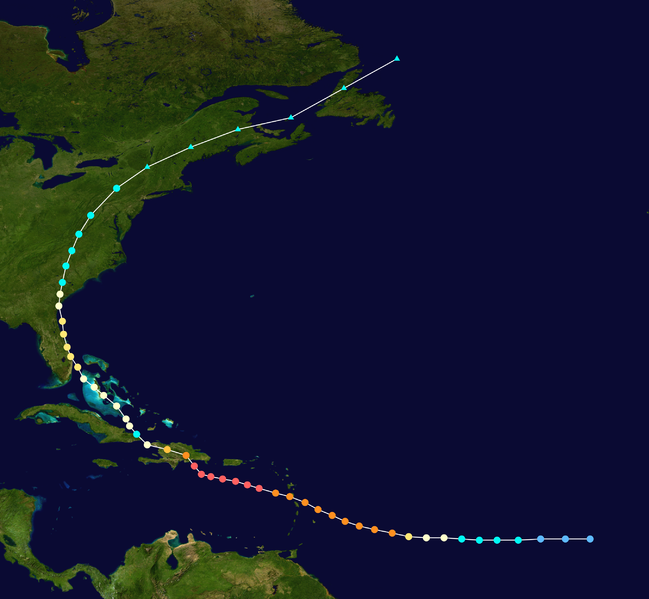 Path taken by Hurricane Diana, including a close-up of its surprising loop: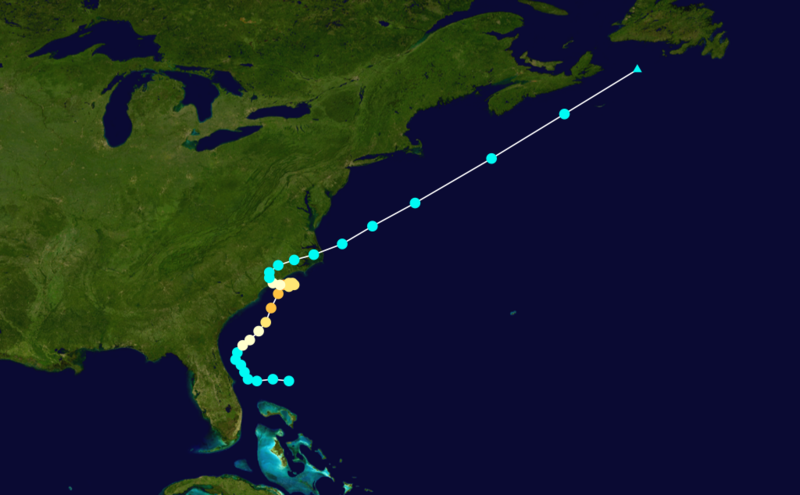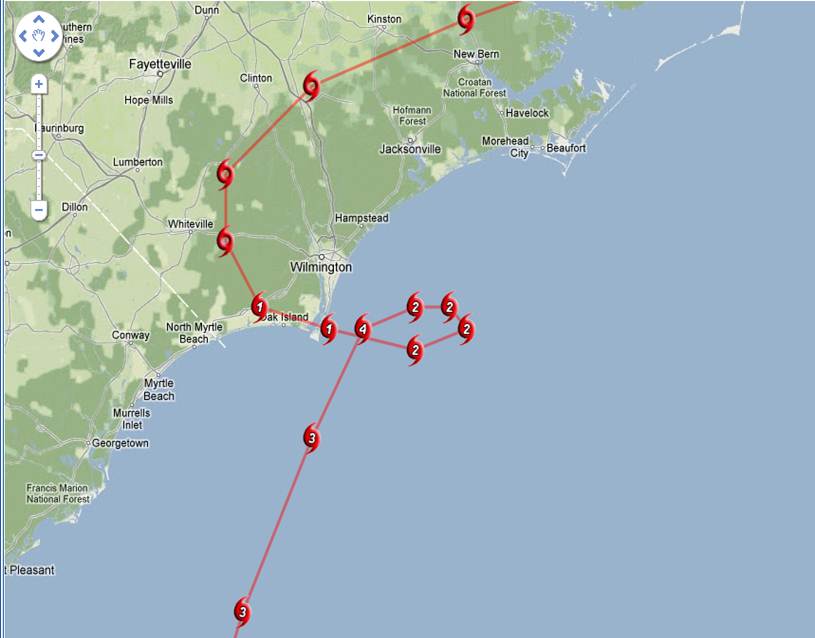 Path taken by Hurricane Hugo: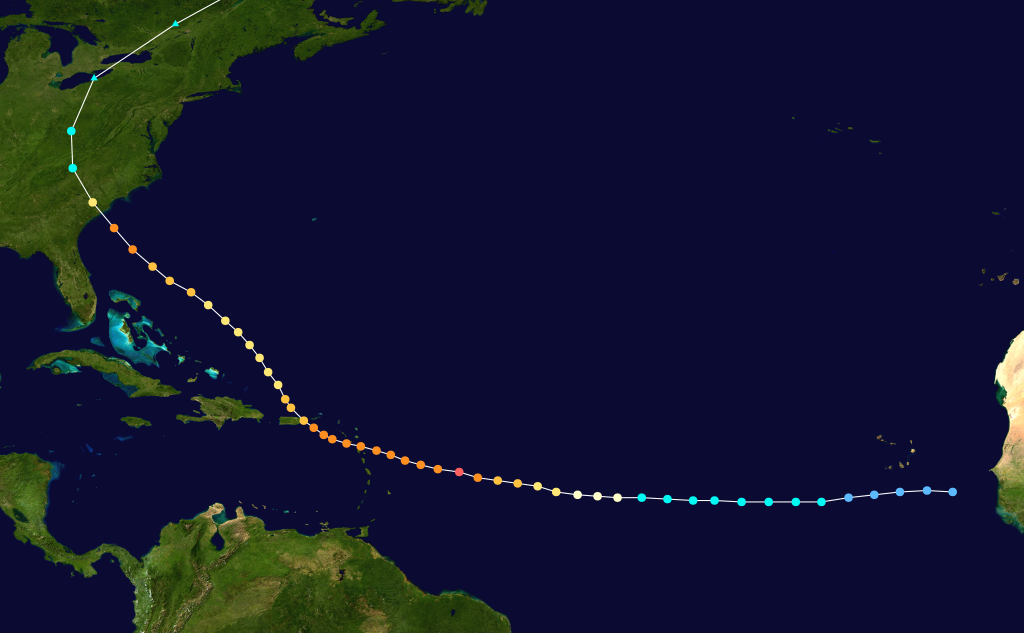 Path taken by Hurricane Fran: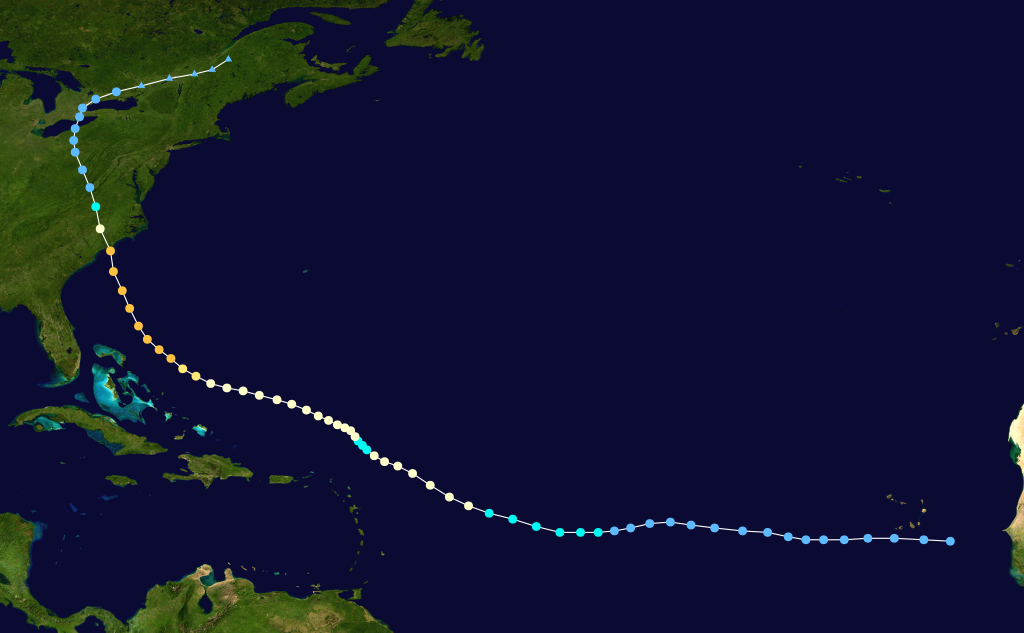 Path taken by Hurricane Floyd: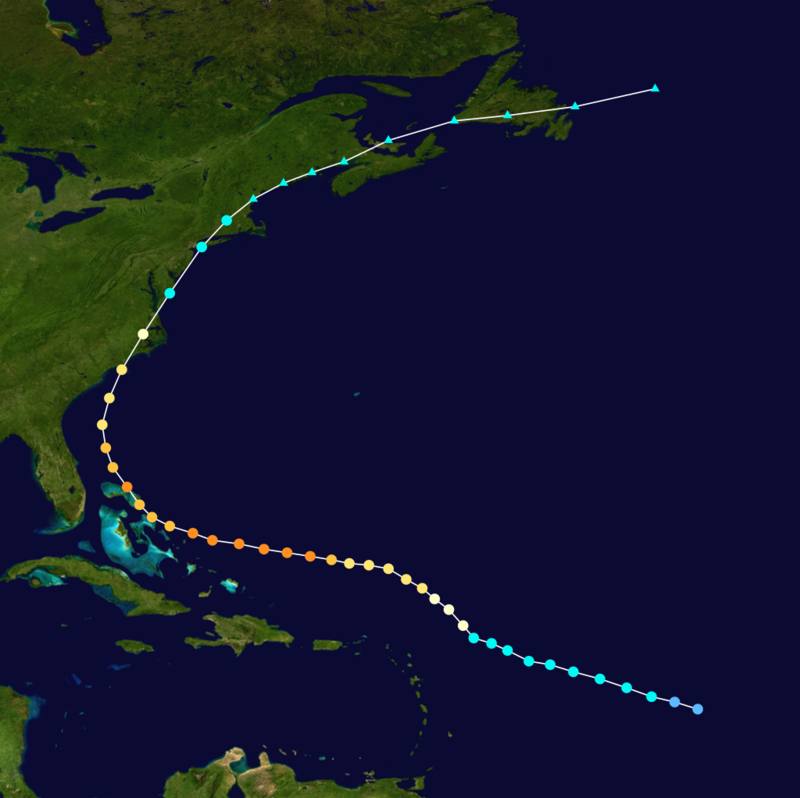 Path taken by Hurricane Andrew, which made landfall in south Florida as a Category 5 hurricane, but did NOT impact the Carolinas: