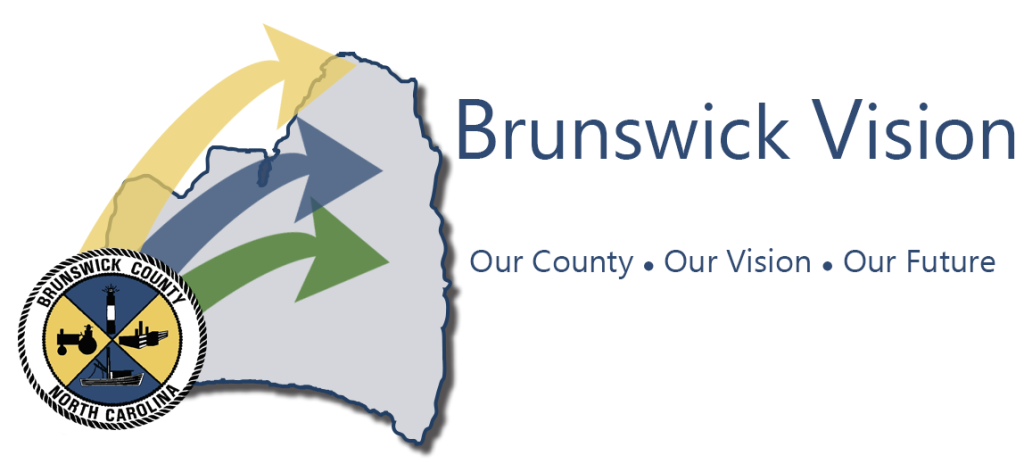 We Need To Hear From You! 
Brunswick County is in the process of formulating a new long-term strategic vision for Brunswick County's future, and we need to hear from you. Please consider attending the public input meeting in your community (listed below), and please take a few minutes to complete our citizen survey (click here). Once citizens have provided their input, the strategic planning committee will develop strategic goals that will form the foundation of the county's long-term plan.  Click here to read the press release announcing the kickoff of the Brunswick Vision process.
Commissioner Frank Williams, Strategic Planning Committee Chair
Commissioner Randy Thompson, Strategic Planning Committee Co-Chair
Public Input Meetings
We are holding two public input meetings per commissioner district. Please make plans to attend the one closest to you. Unless otherwise stated, all public input meetings begin at 6:30 p.m.
Monday, October 5: Leland Town Hall. 102 Town Hall Drive, Leland.
Wednesday, October 7: Holden Beach Town Hall. 110 Rothschild Street, Holden Beach, NC.
Monday, October 12: Southport Senior Center. 1513 N. Howe Street, Suite 1, Southport.
Tuesday, October 13:  Shallotte Senior Center. 3620 Express Drive, Shallotte.
Wednesday, October 14:  Waccamaw Community Building. 5855 Waccamaw School Road NW,  Ash.  Begins at 6 p.m.
Thursday, October 15: St. James Town Hall. 4140 Southport-Supply Road, St. James, 28461.
Thursday, October 22: Northwest City Hall. 4889 Vernon Road, Leland NC 28451. Begins at 7 p.m.
Monday, October 26: Town Creek Community Building. 6420 Ocean Highway East, Winnabow.
Tuesday, November 3: Location TBD (District 1)
Wednesday, November 4: Union Elementary. 180 Union School Road, Shallotte.